<! -------------------- STRATEGY QUICK CHECK ----------------->
YOUR STRATEGY
ON THE TEST BENCH
Point of Departure: a strategy paper
It's crucial to have a strategy. People often say that it's nice to have but the difficult part is the implementation. That's true.
But it's so much easier if the strategy paper really describes a strategy.
---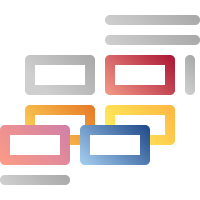 What You Get
A neutral second opinion about your strategy.
A clear understanding of your strategy's blank spots.
A management presentation with practical advice on how to fill the gaps.
---
It's not easy to maintain an overview when reading a long and detailed strategy paper. Ask for a strategy quick check to get feedback on and a clear Big Picture of your strategy. Fast, neutral and immensely valuable.
<! ======================= HIER 3-SPALTIGE AUFLISTUNG ============================ >
Neutral & confidential feedback
An NDA goes without saying to keep your strategy confidential. We take a neutral stance report back to you with an unbiased and clear view on your strategy.
The results are not just another paper
The results of our analysis are presented in the Parmenides EIDOS format. We don't just produce another paper. Your strategy is translated into visuals and tools that we "season" with PowerPoint slides.
Clear guidance
We offer advice on how to improve your strategy from a methodological point of view. We don't tell you how to run your core business - that's your area of expertise. Nevertheless we are sure that you will find our recommendations highly valuable. In fact, we guarantee it.*
Sound Methodological analysis
We know our business. It's neither a secret nor rocket science. We're looking e.g. for blind spots, "overanalyzed" areas or bias-induced weaknesses. If you like what we do, you can have all of the data to reuse, adapt and improve your strategic work.
Fast - results within a few days
We can work fast. NDA signed and documents shared we'll provide a quote for our services within a few hours. We're ready for an executive presentation just a few days after that.
Reusable Documentation
Our documentation isn't just for the filing cabinet. You'll get a full documentation in the EIDOS format. It is thus reusable and can be adapted, maintained and further developed in the future.**
* We are convinced that we deliver value. If you are not satisfied, our services are free.
** This requires Parmenides EIDOS to be available in your corporation.
<! ======================== ACTION BUTTON ================================ >