<! ========================== EIDOS HUB =============================>
DIGITAL TRANSFORMATION - SMART WORKSHOPS
EIDOS - The leading solution for scenario and strategy development is empowered by the EIDOS HUB.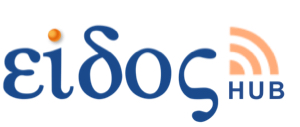 SO SMART

By employing EIDOSHUB, participants in your workshop can use their smart devices to engage with the system directly to evaluate options or goals and rate consistencies. EIDOSHUB's processing system greatly increases the efficiency and speed of evaluation, and strengthens participants' buy-in and ownership of results.
INCREASING SPEED

Participants' use of their own smart devices enhances the experience, especially for younger managers where gamification is a proven means of fostering effective participation. EIDOS software on the EIDOSHUB platform is an impressive fast and innovative means to facilitate participatory processes. Example: to fill a consistency matrix and to detect dissent and consent is now at least two times faster than before. There is no better alternative!
BOOSTING QUALITY

Instead of protracted discussion of each rating and evaluation, EIDOSHUB allows facilitators to identify areas of disagreement and use the time available to focus discussion on these elements, thereby speeding up the strategic process without any loss in quality.
Learn more about SMART WORKSHOPS empowered by the EIDOSHUB.

<! ========================== END OF EIDOS HUB =============================>